Introducing the 2021 Animal Communicator and Healer Summit
For 5 whole days, professional Animal Communicator, Dr. Cara Gubbins, will bring you interviews with 30 inspiring experts ( I am one of the featured experts and I'll be talking about Pet Loss Grief on Day 5).
Other experts will be talking all about communicating with pets, rescuing wild animals, learning how to talk to animals or holistic healing for pets, and much more.
This Summit features some big names in the Animal Communicator and Healer worlds, including, pioneering Animal Communicator Penelope Smith and Linda Tellington-Jones, creator of Tellington T Touch.
The 2021 Animal Communicator and Healer Summit is a virtual online conference, so you don't have to travel. They'll be broadcast over the web, so you can watch from the comfort of home.
It's free so you can watch every speaker's interview for 24 hours after it goes live.
See the agenda at: https://www.animalcommunicatorsummit.com/Home2021 where you can register if you're interested.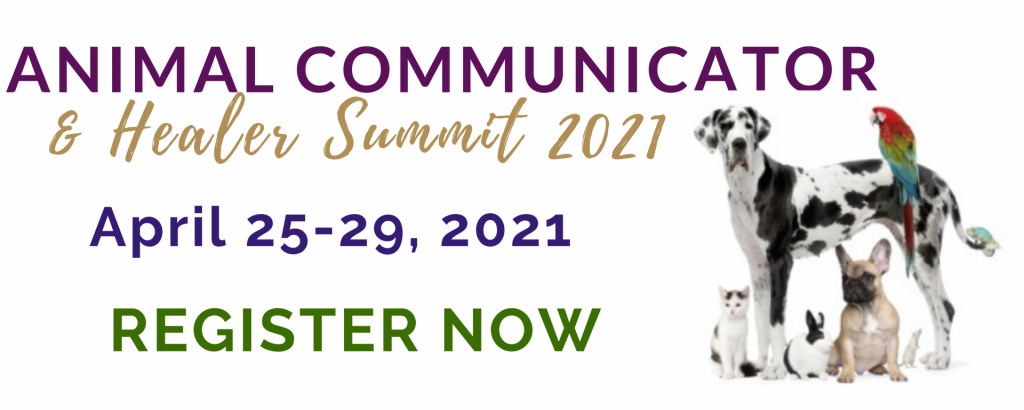 An example of this incredibly interesting packed event, is Day 5, below: